Engel-Informationstechnik
About us and our business
In a small, professionally competent team we run a family business with the core competence of
power supply repairs
. Your power supply and your request is important to us.
We are pleased about the possibility to have an individual, telephone consultation.
If we cannot repair your power supply, we might find selected products for you, which we can configure especially for your needs.
We pay attention to continuous sustainability in the entire business process.
We have targeted discussions with our dealers. You will only get high quality remanufactured parts and devices from us.
If you have any wishes or suggestions, please feel free to contact us at any time.
Power supplies are close to our heart!
How may we help you? Just get in touch with us.
We will be happy to help you.
Our contact details:
Jens Engel Master Information Technician
Tel.: +49 (0) 7072 92 26 80,
info@engel-informationstechnik.de
Engel Informationstechnik, Martin-Vollmer-Weg 6, 72144 Dusslingen, Germany
Philosophy and business ethics
Our values and practiced sustainability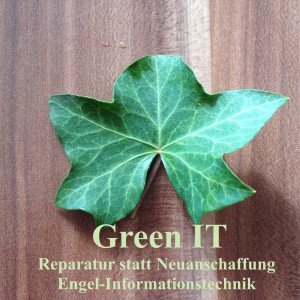 For us, the customers and their ideas are always at the center of our work. It is important for us to be able to offer high quality at affordable prices as well as absolute reliability. Because to ensure that your industrial and IT power supplies are quickly fully operational again in your company, we repair them immediately, with high precision and, of course, only with high-quality spare parts. We stand for sustainability and practice it every day. Our refurbishing even prolongs the life cycles.
Saving resources by reutilizing them is our guiding principle.
Read more about our
Green IT and sustainability
in action here.