Power Supply Tips: Guidance to preserve your power supply
Do power supply modules fail in your company before their actual useful life is reached? Do you need power supply tips?
We are happy to help you. Simply select one of our offers. We can help you with a repair, the sale of a functional power supply or a replacement of your defective power supply. Just ask us, we will be happy to help you.
Furthermore, you can easily reduce the risk of power supply failure yourself.
Just read the following points:
Pre-Refurbishing (preventive revision) for power supplies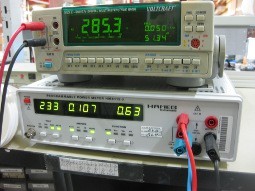 Have you noticed any irregularities in your system lately? Occasional failures, strange noises from your power supply, uncontrollable system crashes, whistling sounds, cold start problems that have never been seen before?
Then it's time for a general overhaul of the most important components, your power supply. This will prevent the otherwise unavoidable total failure. Our pre-refurbishing program is a very cost-effective and practical solution to prevent major and often expensive follow-up costs. You send us your power supply unit together with our form repair order. We carry out a qualified general overhaul and thus guarantee the continued usability of your power supply. We replace all components, which often lead to expensive failures due to aging, into durable high-quality components. This ensures smooth operation for you and your company. We also do this at times when you can temporarily do without your system, e.g. company holidays, public holidays or even over a weekend. This is quick and uncomplicated. We are looking forward to your request.
Constant temperature
The temperature should be lower than 25° C (even in summer) and an air moisture of less than 50% in your server room(?). If your air conditioner can't keep that up, then a technician should do a maintenance asap. It spares you from annoying defects which cost time, money and sometimes even important data.
With the waste heat you can keep the building warm – and save heating costs.
The service life halves with a temperature of only 10 Kelvin higher.
Example: One of my clients sent me half-dozen identically power supplies for express repair.
During the examination I ascertained that they all had the same defect: Overheating.
After consulting my client it turned out, that the air conditioner dropped out for a few hours over night. With this hint, the other power supplies in the room could be protected from overheating very cheap (before they were all defective and all machines would have stand still).
Dust-free room conditions
Why? 3 out of 10 power supplies I repair failed out because of massive dust deposit. That's why the dust collector in your air conditioner should be checked regularly. (At least once per year. Make a maintenance schedule.)
Example: A medium-sized company had many failing hard disks again and again. After a visit the reason was soon figured out. The dust collectors of the air conditioner hadn't been checked for some years so the temperature was constantly too high. That caused: needless costs, data loss, irritation … because of such a preventable bagatelle.
With these easy hints the service life of your hardware can be increased considerably!
Keep your power supplies safe when it arrives!
Example: A parcel service delivers your package and you launch it right away – a short circuit will happen. That's because of the temperature difference between inside and outside which causes dangerous condensation and destroys itself. And that needn't happen, right?
Just wait a bit until the equipment has reached room temperature before you use it.