Power Supply Tips to preserve value for a longer life
Are power supply modules failing at your company before their actual useful life is reached? Do you need power supply tips to extend the life of your power supplies?
We will be happy to help you. To do this, simply select an offer from us. We can help you with a repair, a sale of a working power supply or a replacement of your defective power supply. Just ask us, we will be glad to help you.
Moreover, you can easily reduce the risk of power supply failure yourself.
Just read the following points:
Pre-Refurbishing (preventive revision) for power supplies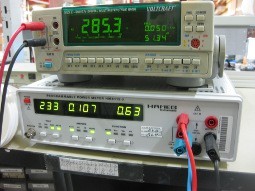 Have you noticed any irregularities with your system lately? Intermittent failures, strange noises coming from your power supply, uncontrollable system crashes or cold startup problems?
Then it's time for a major overhaul of the most important component, your power supply. This will help you prevent the otherwise inevitable total failure. Our pre-refurbishing program is a very cost-effective and practical solution to avoid large, often expensive follow-up costs.
You send us your power supply together with our repair form. We carry out a qualified general overhaul and thus guarantee the continued usability of your power supply. All components, which often lead to expensive failures due to aging, will be exchanged for long-lasting high-quality components. This ensures smooth operation for you and your company. We also carry this out quickly and without complications at the exact times when you can spare your system for a short time, e.g. company vacations, public vacations or even over the weekend.
Power Supply Tips: The room temperature
The service life is halved with only 10 Kelvin more room temperature.
An example to illustrate this: A customer sent us six identical power supplies for express repair.
During testing, we found the same fault in all power supplies: overheating damage.
After consulting with the customer, it turned out that the air conditioning system had failed for several hours. This information allowed us to save the power supplies, which were still in operation, from failing at a very low cost. This saved our customer from a total loss. Therefore, you should always make sure that your power supplies are cooled as well as possible.
The server room is crucial – power supply tips for long service life
Ensure a constant ambient temperature and humidity in the server room. Temperatures lower than 25°C (even in summer) are excellent. In addition, the air humidity should be less than 50%. Your air conditioning system does not manage this? Then perform maintenance by a refrigeration and air conditioning technician as soon as possible. This will save annoying hardware defects that cost you time, money and important data.
You can also heat the building with the waste heat from the server room. You can even save on heating costs.
Dust-free room conditions
Most of the power supplies we repair fail because of massive dust buildup. Therefore, the dust collector in your air conditioner should be checked regularly (at least once a year, make a maintenance schedule).
E.g. a medium-sized company had repeatedly failing hard drives. After one visit, the reason was quickly discovered. The dust collectors of the air conditioning system had not been checked for several years, so the temperature was constantly too high. This caused unnecessary costs, data loss and unnecessary trouble … which is avoidable.
With these simple tips, the life of your hardware can be significantly increased!
Commissioning
Protect your power supply from damage upon arrival!
Example: UPS delivers the package, it is immediately put into operation. The cold-warm difference between outside and inside causes dangerous condensation. Since the device is now wet inside, the probability of a short circuit has increased enormously. If a short circuit were to occur now, the power supply would be broken again. This does not have to happen.
Therefore: Wait until the device has reached room temperature and only then switch it on.
These simple tips will significantly increase the life expectancy.
Power supply tips against failures – for a long runtime
What can you do to reduce power supply failures?
Do a power supply redundancy test before a power supply failure occurs. This can be caused spontaneously by thermal problems. By doing the test, you will notice much earlier when a power supply is no longer working properly and can take action. Or send the power supply right away to us for repair or inspection. And we will then replace the outdated parts.
Alternatively, you can also buy a replacement power supply unit from us. As a preventive measure, before both power supplies fail together in the heat of summer and your device comes to a standstill.
Sometimes it is too late for well-intentioned tips and a power supply is already defective. In this case we can support you and offer solutions. And that completely independent of the power supply manufacturer with all the different models that exist. We are happy to repair your power supply within a few days, provided that all spare parts are in stock. In case of emergency also gladly as express repair.
Downstream errors
Power supply repaired, but machine without function?
Sometimes a power supply unit breaks down for various reasons and additionally damages your machine or downstream components when the system fails: For example, due to internal overvoltage that was passed on to your end device.
You experience this case when you reinstall your repaired power supply unit, which has been repaired, extensively checked, tested and overhauled in our laboratory, into your machine, but it still does not work.
This can have very different reasons. This is what a qualified technician, trained on your machine type, must take care of competently on site to clearly identify the faulty unit.
Our power supply maintenance
Do you have several older power supply units in use in your company? Then why not take advantage of our power supply maintenance service? That way we can intervene before a problem arises. – Send us your power supplies for maintenance – before they break. This way, you will not incur downtime and failure costs. The general overhaul is worth it! – Contact us quickly and easily now!
It's already too late and your power supply is already defective? Learn more about our power supply repair service here.