Switched-mode power supply service and services (B2B)
Service around the switching power supply unit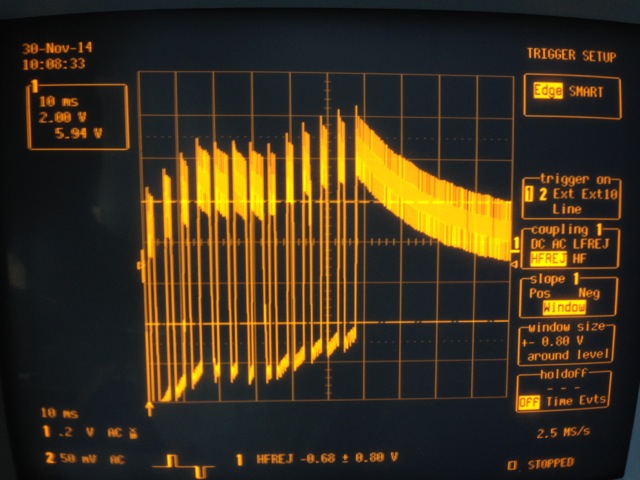 Take advantage of our power supply service and services around the switching power supply.
To ensure your productivity, we are happy to use our entire know-how in the electronic field for you. Even in urgent cases, we are always happy to help, e.g. in case of production stoppage or other situations threatening your existence due to machine downtime, server downtime, telephone system failure due to any kind of power supply damage.
In urgent cases you can reach us on our power supply emergency hotline: +49 7072-922680 or via our web form. – Our competent first level support team is at your disposal and will try to solve your problem in the best possible way and as fast as possible.
Our response time of less than 8 hours (for e-mail or web form) is included in our standard service. And, of course, you will not incur any extra costs when using this service.
For us it is a matter of course to help our customers quickly and unbureaucratically. And according to this code of conduct (coc), we also select our suppliers in order to provide an efficient solution.
B2B, Business-to-Business
We offer our services exclusively for industry and IT (B2B), i.e. for business customers.
We are also looking for business partners and partner companies to cooperate with us. You would like to include a part of our portfolio in your offer? This gives you the opportunity to offer your customers our services at special conditions!
Gladly system houses, IT companies, IT service providers, dealers, resellers and others. We are looking forward to your inquiry.
Repair, maintenance, expansion and care of IT infrastructure
We help you with all aspects of your IT and electronic equipment. Test our power supply service.
Some examples:
Infrastructure must be maintained or serviced
Relocation of the IT
Repair outdated power supplies
Replace wearing parts
Expansion of the IT
Disposal of old, transportable electronic equipment
Your car has to go to the TÜV and you go for a preventive medical checkup. Your favourite device also deserves your attention through qualified maintenance and care. – This way you can significantly extend the service life of your equipment. – We are happy to advise you!
Disposal of IT infrastructure, certified hard disk deletion
Do you want to dispose of your old equipment in an environmentally friendly way? Together with our certified partners, we will be happy to take care of this for you.
Below, there is a list of further devices that we have repaired:
CNC monitors
EIB power supplies
flat TVs/monitors, Sat-Receiver, PC-Hardware
radio devices, microphones, …
high-qualit HiFi devices
industrial TFT monitors
KVA-Dreamboxes models D100; DM-500; DM-600; DM-7000; DM-7020; DM-7025; DM-8000
KVM-toggle
power supply of a hospital's file server
power supply of:
air conditioning in a datacenter
control system for beaconing of airport landing fields
a computer tomograph's control system
mixing control desks for television/radio stations
control system in print production
numerous machine tools (CNC-controls)
in various production plants
network switch
solar installations
control boards of various devices, e.g. from a boat, from a large-scale machine crafting metal objects, …