Repair order form (fill out online)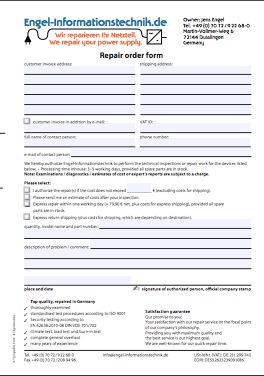 Print out, including your personal singnature
and stamp of your company.
Please be aware that the filled out Repair order form is complete orderly filled out and packed together in paper version within your delivered parcel.
And please take care, that the Repair order form is attached to your delivery, before sending.