Engel-Informationstechnik
Our company and business
In a small, professionally competent team we run a family business with the core competence of power supply repairs. Your power supply and your request is important to us.
We are pleased about the possibility to have an individual, telephone consultation.
If we cannot repair your power supply, we might find selected products for you, which we can configure especially for your needs. We pay attention to continuous sustainability in the entire business process.
We have targeted discussions with our dealers. You will only get high quality remanufactured parts and devices from us.
If you have any wishes or suggestions, please feel free to contact us at any time.
Power supplies are close to our heart!
How may we help you? Just get in touch with us.
We will be happy to help you.
Our contact details:
Jens Engel, Master Information Technician and free Expert witness
Tel.: +49 (0)7072-922680, info@engel-informationstechnik.de
Engel Informationstechnik, Martin-Vollmer-Weg 6, 72144 Dusslingen, Germany
Philosophy and business ethics
Our values and practiced sustainability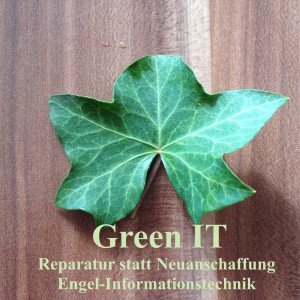 For us, the customers and their ideas are always at the center of our work. It is important for us to be able to offer high quality at affordable prices as well as absolute reliability. Because to ensure that your industrial and IT power supplies are quickly fully operational again in your company, we repair them immediately, with high precision and, of course, only with high-quality spare parts. We stand for sustainability and practice it every day. Our refurbishing even prolongs the life cycles.
Saving resources by reutilizing them is our guiding principle.
Read more about our Green IT and sustainability in action here.
Our sponsoring and commitment
Action "Hanna und Hannesle", Dusslingen – an initiative of the traders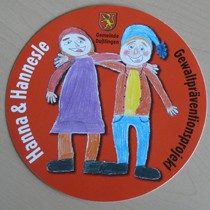 Our company participates in the Hanna and Hannesle campaign. In this way, we offer children in need a safe place to turn to as part of the Dusslingen violence prevention project. Children who have a problem can come directly to us at any time and find a protected environment here. – Together we look after the child, inform the parents and, if necessary, also the official authorities. It doesn't matter if the child is young or advanced in age: we offer our support at any time from person to person. This is our manifested and lived concept of true and genuine charity. For us, this does not begin on Sunday at the church steps, but is lived by us every day. I am not a churchgoer and yet I can live charity. – I personally stand up for that! – Jens Engel
Vaccine sponsorship for lateral thinkers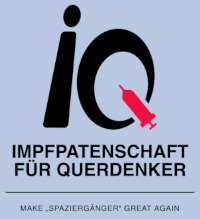 This is a counter-movement to the cross-thinker demos. The goal is to get enough supporters to collect at least one vaccine dose for every "walker". The donation will go to a UNICEF initiative to ensure equal and equitable access to COVID-19 vaccines worldwide. When the donation is made, it is forwarded to a UNICEF donation platform. UNICEF is a partner in the COVAX initiative and is responsible for procuring and providing the vaccines. We have at spring 2022 a Vaccine sponsorship for lateral thinkers taken over.
Born out of a small initiative, which is committed to more solidarity and originally against hate and agitation. Especially when this hatred is directed against institutions and people in Ofterdingen. However, they did not want to sweep only at their own doorstep.
Comprehensive Cancer Center Tübingen-Stuttgart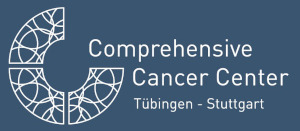 For World Cancer Day 2022, we made a generous donation to support the Comprehensive Cancer Center Tübingen-Stuttgart. The CCC Tübingen-Stuttgart finances many projects in cancer research and in the care and support of tumor patients, which would not be possible without donations.
ASB- and KBF-Project "The wish cart, last wishes dare"
We actively support the ASB (Arbeiter-Samariter-Bund) and the KBF in their project Der Wünschewagen, letzte Wünsche wagen.
The mission of the ASB Wünschewagen is to fulfill a special wish for seriously ill people in their last phase of life. For more than five years, dedicated Samaritans have been using this project, which is financed exclusively by donations, to take people at the end of their lives to their favorite place, well looked after, or to fulfill another wish. There are now 23 Wünschewagen on the road with their teams throughout Germany.
Through our membership, we try to financially support the volunteers as well as the palliative patients as a company.
Join the project and become a member so that the funds flow to make it possible for many people to fulfill their last wish.
We find the project very worthy of support. As a member, you will benefit from the free services in the event of an emergency among family or friends, and you will be able to fulfill a last wish for one of your loved ones. – A great cause, in our opinion!